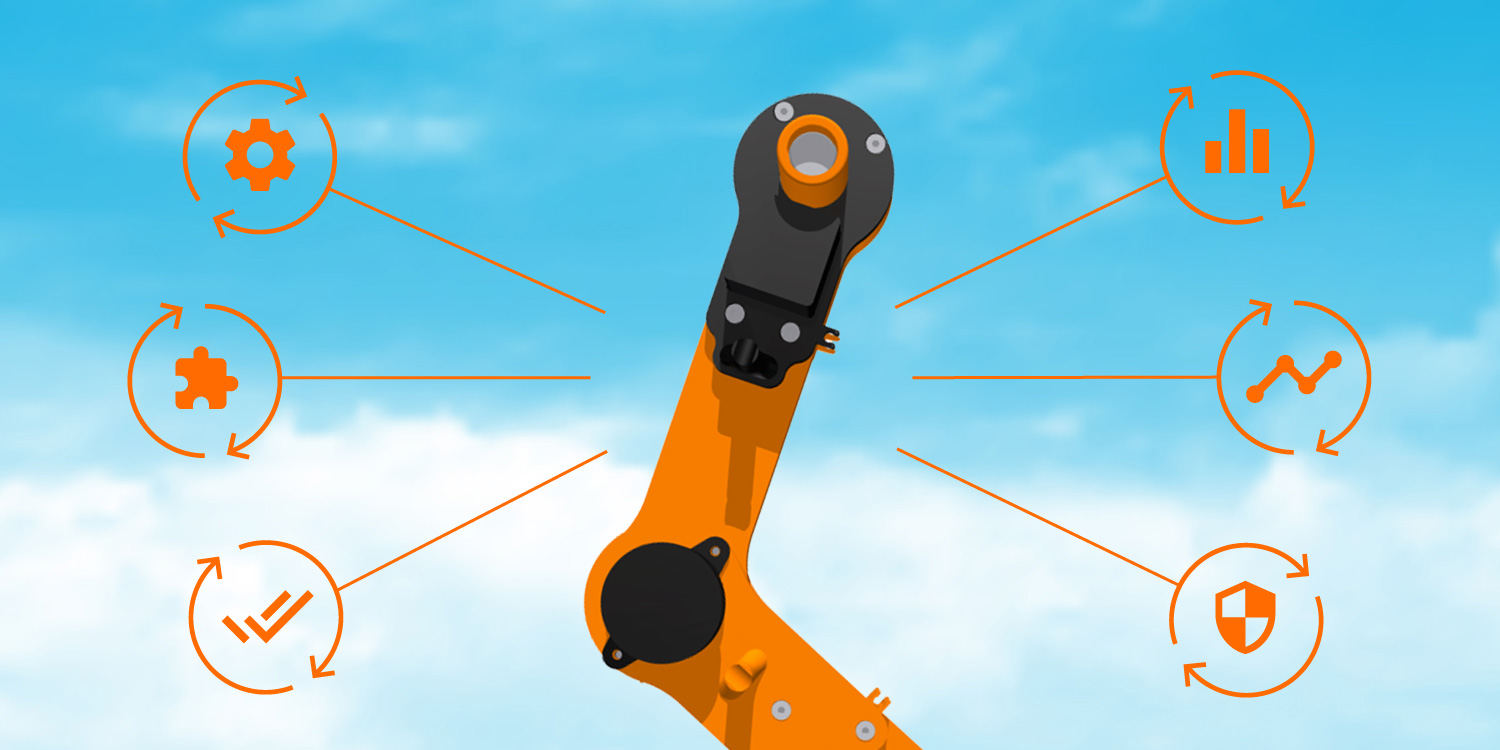 ATaaS Technology®
The solution to many challenges typically encountered when automating the testing of pos applications
Challenge 1: Interaction with Peripheral Devices:
Testing of POS applications require interactions between the cash register and other peripheral devices such as ticket printers, bar-code scanners, cash-drawers, pin-pad devices, magnetic strip readers, EMV chip, cell phones, and a variety of other peripherals devices available. Operating these peripherals require human intervention and it necessitates the physical presence of a tester, hence minimizing the number of test cases that can be automated and executed unattended.
ATN technology Solution: Emulation of POS Peripheral Devices: That technology through special tools and systems has the ability to emulate the peripherals in your test environment, including ticket printers, bar-code scanners, scales, touch screens, cash-drawers, coupon printers, customer display, operator display, customer monitor, operator monitor, touch screens, magnetic ink character recognition readers (MICRs), weighing scales, and a variety of the other peripheral devices. ATN also offers a unique solution for those test cases that require interaction with a payment device. One of the tool, the CNC (Computer Numeric Control) utilizes a robotic arm to automate the entry of pin-pad key strokes, touch screen cell phones and Tables, QR code, and therefore completely supporting unattended execution of test scripts. The CNC device also provides the ability to automate the testing of EMV chip reading and Magnetic Stripe swiping for stacks of credit cards, debit cards, gift cards and customer loyalty cards. It can even draw signatures on the pin-pad touch screen for payment authorization. ATN technology have been achieved at least 95% automation of test cases coverage in all ours customers and 45 times faster than human team.
Challenge 2: Non-Standard GUI Objects:
POS systems typically come with thick-client applications and UI touch screens. Applications are customized with the use of non-standard objects which cannot be recognized by standard automation tools, thereby making in difficult to automate the testing of the POS GUI.
ATN technology: Supports standard and non-standard GUI objects: The ATN technology abstracts of controls and uses digital processing algorithms to discriminate relevant information, and emulated devices to operate on graphical objects unlike many automation tools that require programming in code how to interact with a GUI control.
Challenge 3: Frequent POS revisions resulting in timely and costly Maintenance efforts for Automated Testing: Updates to the POS application occur often due to business driven requirements. Changes in the POS GUI and business processes result in extensive updates to the automated test scripts. Typically large volumes of automated test scripts must be re-written and re-executed.
ATN technology:
(1) Assistant Plan Execution. When execute test plan assisted mode ATN take the POS flow control until detect difference, after delivery the control to QA.
(2) To improve efficiency in Automated Testing, ATN offers a feature called Test Case Segmentation which provides the ability to modularize test scripts that require multiple data sets. The base of the test script is re-used repeatedly and only the variable inputs and outputs are changed, for example Test Case Segmentation would be used for test scripts that deal with Sales/Return/Exchange for different tender types like Cash, Debit, Credit, Gift and Loyalty Cards.
(3) ATN provides a feature called Re-learn unit test case to deal with significant changes in business processes. ATN will inform the user of a change in the test case flow and prompt the user to carry on the learning process manually. ATN relearns the changes and makes the updates from the point of impact, hence eliminating the need to re-learn the entire lengthy test case.
(4) Massive Test Case Updates Minimizes Maintenance Efforts. This feature allows the user to easily identify changes in GUI objects or input/output values. Once completed, ATN performs an automatic global search and replace across all impacted scripts in the Regression Test Suite. The lengthy reprocessing step for each individual test case is eliminated.
Challenge 4: Technological obstacles related to the compatibility between the automation test tool and the POS application. POS hardware, peripheral devices and operating systems may cause a compatibility issue when hosting the automation test tools.
ATN technology Philosophy is a Non-Invasive Solution:
The POS application does not host ATN. The ATN is a independent hardware solution that emulates your peripheral devices and provides a software interface within a Windows environment. ATN is not limited by the POS Operating System. ATN is also customizable to work within your POS environment, supporting multiple POS applications with different software and hardware platforms and configurations, such as IBM, Toshiba, Micros, and NCR, just to name a few.
Challenge 5: Automated Test Tools that only offer Record and Playback are severely limited. Testing tools that strictly depend on record-and-playback as the sole method of developing a script are inadequate and are not robust enough to develop full-featured test suites that are needed to test not only the GUI but the business process layers as well.
Our technology: As well as the typical Record and Playback feature, ATN provides several additional features to aide in the development of a complete and comprehensive set of automated tests scripts. ATN is a versatile tool designed with the QA tester in-mind but robust enough to support users with more advanced skills in software programming.
XML Scripting: For editing existing automated test cases, the user has easy access to each XML file that was created when the test case was recorded. The user also has the option to create their own XML script to meet their more advanced testing needs.
Keywords: ATN offers a keyword driven approach. ATN utilizes scripted reusable function/keywords that can be invoked by multiple scripts addressing different test scenarios. Keywords reduce the cost and time of test design, automation and execution and also enhance the maintainability of test scripts.
Segmentation.
Sequence escape.
E2E Test Cases.
Payment automatization. PIN Pad, Cell phones, QR code, Check reader, MICRs.
Performance Testing: Enables the user to conduct performance testing by timing user specified actions. Unexpected changes in timings can point to new defects. A comprehensive report is automatically generated to document the results of performance testing.
Link References:
http://blog.aspiresys.com/testing/pos-testing-part-1-2/
http://blog.aspiresys.com/testing/pos-testing-part2/
http://www.infosys.com/IT-services/independent-validation-testing-services/white-papers/Documents/pos-test-automation-strategy.pdf
http://www.womentesters.com/tag/divya-madaan/
ATaaS Technology The solution to the challenges of testing in POS applications